Looking to get in the

best shape of your life

on a

plant based diet?

You've come to the right place!
AETHIX One-On-One Coaching Services
Online and In-Person
Aethix Coaching is a service dedicated to helping individuals following a plant based diet, or interested in transitioning to one, to reach their physical goals! Whether it be losing body fat, gaining mass, building strength, prepping for a competition or improving performance for your sport, we got you covered!
Our coaches all practice what they preach by following a plant based diet, competing in powerlifting, bodybuilding and/or other sports and keeping up with the latest science-backed evidence regarding training and plant based nutrition for athletes to help you obtain your goals as effectively as possible!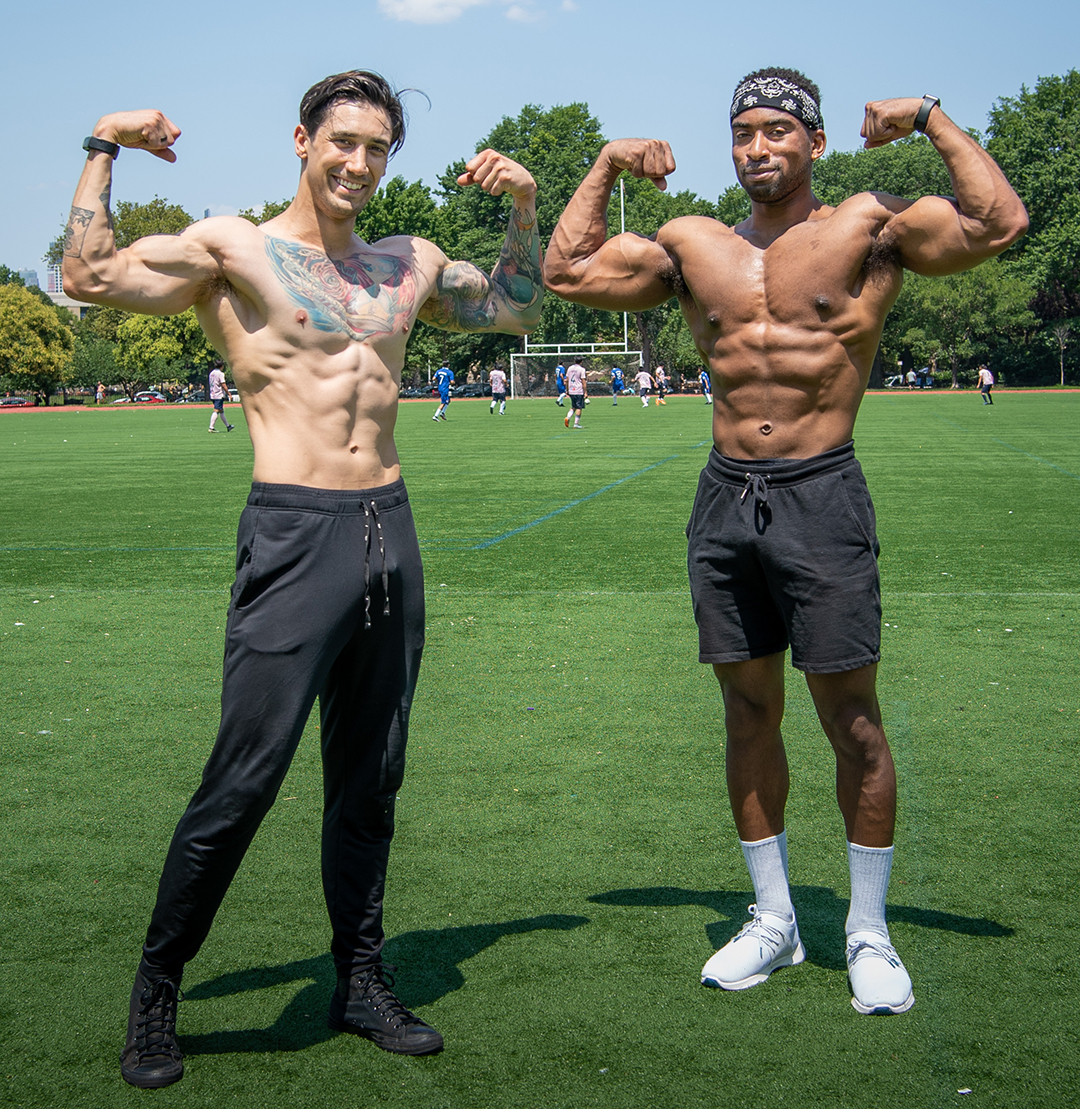 What makes AETHIX one-on-one coaching so effective?
EMPHASIS ON Communication
We believe that communication is key for proper teamwork on everything in life! We put an increased emphasis on check-in's, feedback, and limit the amount of clients we take on to make sure you get the attention you deserve to reach your goals as efficiently and effectively as possible!
expert nutritional guidance
Our coaches are masters with utilizing proper plant based nutrition for building muscle, strength, endurance and optimizing body composition. We dial in your calorie and macro targets along with micronutrient intakes to get you optimized for progress and well-being.
Having a determined, motivated and committed mindset is key for reaching any goal – especially fitness related. Our coaches work with you to develop and ingrain optimal mentality while still maintaining a healthy life balance.
evidence based programming
Properly designed training program is essential to optimize your progress and there are countless coaches and trainers who surprisingly don't understand highly effective practices. We pride ourselves with staying ahead on the scientific evidence for most effective training methods for efficient results.
Personalized for your goals & Needs
We work closely with you based on your training history, level of progress, goals, body composition, pre-existing injuries and preferences to customize your training and nutrition goals with efficiency and longevity in mind. Every single plan is built from scratch after plenty of communication!
Seeing you reach your goals is what fuels us. Take a look at the testimonies below for our track record of helping our clients build muscle and strength quickly and improve their body on a plant based diet!
Ryan is the founder of Aethix and head coach – with over 6 years of coaching experience and a goal of helping as many people as possible reach their fitness goals on a plant based diet. Ryan has been lifting seriously for over 15 years, competing for over half of that. Ryan has also been vegan for 8 years and meat-free for 12.

Ryan got into lifting to bulk up after getting fed up with being so skinny. After the initial novice progress, Ryan plateaued for years and was sure he just had unfortunate genetics for muscle building. Ryan has always been too stubborn to give up though and turned to educating himself on the science of strength and hypertrophy. Ryan also went plant based during this time and through employing proper nutrition and training methods for years after, managed to increase his lift numbers and body composition exponentially.
Ryan now has a massive passion for spreading the knowledge and applications to help others following or interested in a plant based diet to reach their goals
Julien has been lifting seriously for over 8 years and vegan for 5. Julien has a passion for training for strength while maintaining a lean body composition and recently hit his best lifts ever with a 385 lb bench press and 500 lb squat at only 205 lbs bodyweight and plans to enter his first powerlifting meet shortly.
Julien got into lifting seriously after being sick and tired of being skinny his whole life. He went vegetarian about a year into lifting and then vegan two years in after witnessing herds of malnourished cattle that would be going to slaughter while traveling. Despite being slightly concerned about having difficulty building muscle and strength on a plant based diet, Julien knew his morals aligned with veganism and was willing to give it a shot.
Fast forward years later and Julien has put on slabs of muscle while getting absurdly strong in the process! Julien now has a passion for helping others reach their full potential on a plant based diet.
Eddie has been competing in powerlifting for over a decade now and has been vegan for about the same amount of time. Eddie has competed in over 10 meets with his best numbers including a 557 Lb squat, 308 Lb bench press and 535 Lb deadlift. He's also trained for several half marathons and other sports, some of which simultaneously, where he has had to periodize his training intelligently for both as a hybrid athlete.
Eddie also works as a physical education teacher and has a passion for spreading the knowledge of health and fitness every way he can!
Lance is a vegan bodybuilder who's competed in over 4 competitions in several federations including the NPC with competitive placing. Lance has been vegan for over 10 years, lifting for over 12, and is constantly aiming to push his body even further naturally on a plant based diet.
Lance also works as a teacher and has a passion to help others grow to their full potential.
AETHIX One-On-One Coaching Package Options
Complete Online Coaching
Package
Customized, on-going, resistance training program tailored to your specific goals and needs
Exercise form checks 
Flexible dieting plan included (Strict Meal Plan must be bought separately), monitored and adjusted as needed for body composition goals
Supplement recommendations
Unlimited, 24/7 email/messaging contact with coach
Cardio/conditioning routines as needed
Warm up/mobility protocol as needed
Weekly progress reviews and analysis
20% off In-Person Coaching sessions
$125/month
or
$650/6 months
In-person Coaching
SESSIONS
(NYC LOCAL)
1 hour long in-person sessions from head coach Ryan's home gym in Ridgewood, Queens. Training from other gyms also included if trainee covers cost of day pass and commute time

Gym includes squat rack, power bars, SSB bar, cambered swiss bar, trap bar, pull up bar, dip station, bands, chains, and adjustable dumbbells from 10-90 lbs each
Help to dial in and master form, RPE/RIR targets and walk through a full workout together.
First time clients get one FREE session included with their first in-person session purchase.
Online coaching clients get 20% off in-person sessions
$125/session
$950/10 sessions

Plant Based Strict Meal Plan
Customized 3, 5 or 7 day strict meal plan tailored to your specific goals, needs and palate and 100% vegan
Supplement 
recommendations
(Optional with added on-going nutrition coaching for $50/month) Monitored and adjusted to help you continue to reach your ideal body composition
(Optional with added on-going nutrition coaching for $50/month) Unlimited, 24/7 email/messaging contact with coach
(Optional with added on-going nutrition coaching for $50/month) Weekly progress reviews and analysis
Can be added on to Complete Coaching Package for training coaching
$300 for 3 day/week plan
$400 for 5 day/week plan
$500 for 7 day/week plan
$50/month additional for on-going nutrition-only coaching, this includes calorie/macro updates to meal plan
Custom Training Program (No Coach)
Customized 12 week resistance training program tailored to your specific goals and needs and/or customized 3, 5, or 7 day strict meal plan
$250 one time fee (Does not include any on-going coaching)

AETHIX One-On-One Coaching Services
What people are saying about AETHIX coaching services
I'm a trainer and I was looking for someone to help me "Up my game". I had very specific goals to accomplish and Ryan has helped me get there! I reached out to him 7 months ago and he was helpful, informative and encouraging. He took the time to listen to my goals and knew exactly what to do! He is very responsive ( VERY hard to find in an online coach!! ) I alway feel taken care of, and he is very knowledgeable. He walked me through step by step every month. Always pushing me to reach for more goals. While respecting when I need rest, or I'm concerned with certain exercises feeling tough on some joints. He offers modifications if needed but still pushes you enough. He knows you can do more and will ask that of you! He customized my workouts to fit my wants, needs, and specific goals. You can tell he cares and does this because he loves helping his clients! He helped make it a slow transition from my style of workouts, to more optimal style that would suit my new goals. I highly recommend Ryan to anyone new to working out learning to gain knowledge, or anyone who is a seasoned bodybuilder! He will make sure you hit your goals and always be there to answer your questions! I've valued the knowledge I've learned and I'm excited to keep learning more! ​
Ryan helped me build a foundation for fitness that forever changed the way I looked at it. He educated me on how to count macros, built a workout routine and how to effectively work out. He was thorough with the details and if I had any questions, he did not hesitate to answer. This was during the pandemic and I had very little equipment to work with. He was able to come up with creative and fun exercises. He's very knowledgeable in the world of fitness, I was really impressed. We had weekly check ins and he provided encouragement along the way. As someone who was coming with an injury, he was mindful of that and helped me work around it. As a vegan body builder, he's not only compassionate for animals but for people as well. He's a great guy and I highly recommend working with him to meet your fitness goals. At the end of his program I put on muscle, lost fat and gained confidence in myself.
I started working with Ryan after changing to a vegan lifestyle. I needed to learn the ins and outs of my new approach to nutrition and he helped me understand the ease of changing protein sources from animals to plants. I have been working out for 20 years and Ryan introduced me to a new style of training that I had not tried before. He helped me perfect my form and worked slowly to increase the weight of my lifts as I was worried about hurting myself with the new style of training. Ryan listened to my concerns and worked closely with me and I am happy to say I am at my highest level of physical fitness that I have ever been and I am 40! Not only has my physique changed with a lot of muscle growth, but my strength has increased too! Ryan is knowledgeable, compassionate and attentive. He loves working with people and challenging them to be their best.
AETHIX One-On-One Coaching Services