A podcast for Vegan Athletes By Vegan Athletes
Check out and subscribe/follow The Aethix Approach podcast on the platforms below!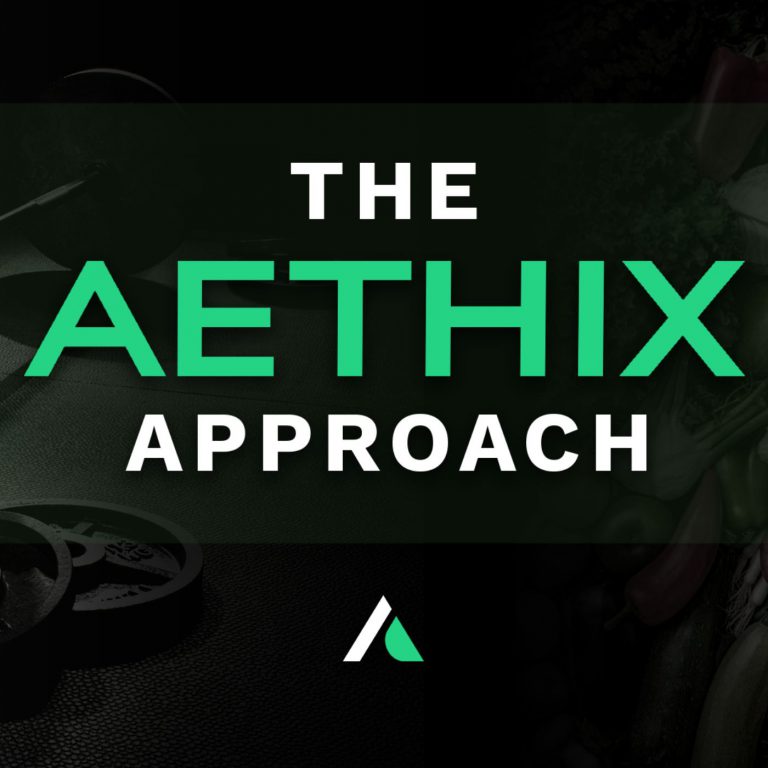 The Aethix Approach
A series discussing all things vegan fitness and lifestyle related and chatting with inspiring vegans who are out there changing the game!
Ep.15 – The Aethix Approach – Ep 15 – EDDIE BAUMGARTNER on Equipped Powerlifting, Caffeine Intake, Alcohol and Performance, Lab Grown Meat, Animal Testing
In today's episode, I'm joined by vegan powerlifter Eddie Baumgartner. Eddie has been competing in powerlifting for years now and has hit a 555 lb wrapped squat, 308 lb bench and 533 lb deadlift in competition. He's also recently made the switch to equipped powerlifting which queued a discussion about the differences between raw and equipped powerlifting and how raw powerlifting in particular has become so much more popular over the years. We also talk about Eddie's reasons for going vegan years ago, an average day of eating for him, how alcohol affects training performance, our thoughts on lab grown meat and tons more. It's clear that Eddie is very passionate about powerlifting and veganism and it really shows in the conversation we had here. I hope you all enjoy the episode as much as I enjoyed our chat!
You can find Eddie at @eddie.baumgartner on Instagram and at his Twitch at TheAgentBaum. If you'd rather listen on a different platform, check the show out on Apple Podcasts, Spotify, Google Podcasts, Stitcher, PocketCasts, PlayerFM, RadioPublic or PineCast!
TIMESTAMPS: 00:00 – Intro to Aethix Approach Episode 0:45 – Episode overview 1:35 – Episode start 3:00 – Who is Eddie Baumgartner? 3:45 – Eddie's history with going vegetarian/vegan 6:15 – Purposes for being vegan? 8:45 – Athletic history and vegetarianism/veganism 15:00 – Equipped powerlifting was more popular than raw lifting before 16:30 – How long has Eddie been training equipped and what does his programming look like? 19:00 – Why did Eddie want to switch to equipped powerlifting? 22:00 – Johnnie Candito and internet resources for lifting information 26:30 – Approaches towards advocating veganism 28:30 – Differences between equipped and raw powerlifting 36:30 – Caffeine consumption and lifting – how much is TOO much? 39:00 – Alcohol, physical performance and body composition, hormones 48:00 – Situations where alcohol may actually improve physical performance 51:00 – Disc golf 54:00 – Lab grown meat 56:45 – Animal testing 1:02:15 – Hunting vs buying meat from grocery store, morality as a spectrum 1:05:30 – Eddie tells everyone to try equipped powerlifting, how to get into it 1:09:00 – Where can people find you on social media? 1:10:00 – Episode outro
WEBSITE: http://aethixfitness.com MERCH http://www.aethixfitness.com/shop FREE TRAINING PROGRAMS: http://www.aethixfitness.com/training TRUE NUTRITION – My absolute favorite, affordable, customizable vegan protein powder! Use code "AETHIX" at checkout for 5% off anything you order! Using the code helps support me! http://www.truenutrition.com/ JACK AND FRIENDS VEGAN JERKY – Super tasty jackfruit based jerky and a great small business to support! Use code "AETHIX" at checkout for 10% off anything you order! https://www.jackandfriendsjerky.com/ SOCIAL: Instagram: http://www.instagram.com/tofustrong Facebook: http://www.facebook.com/aethixfitness Twitter: https://twitter.com/aethixf PODCAST: Apple Podcasts: https://podcasts.apple.com/us/podcast … Google Podcasts: https://podcasts.google.com/feed/aHR0 … Audible: https://www.amazon.com/The-Aethix-App … Stitcher: https://www.stitcher.com/show/the-aet ..
Support The Aethix Approach by contributing to their Tip Jar: https://tips.pinecast.com/jar/the-aethix-approach