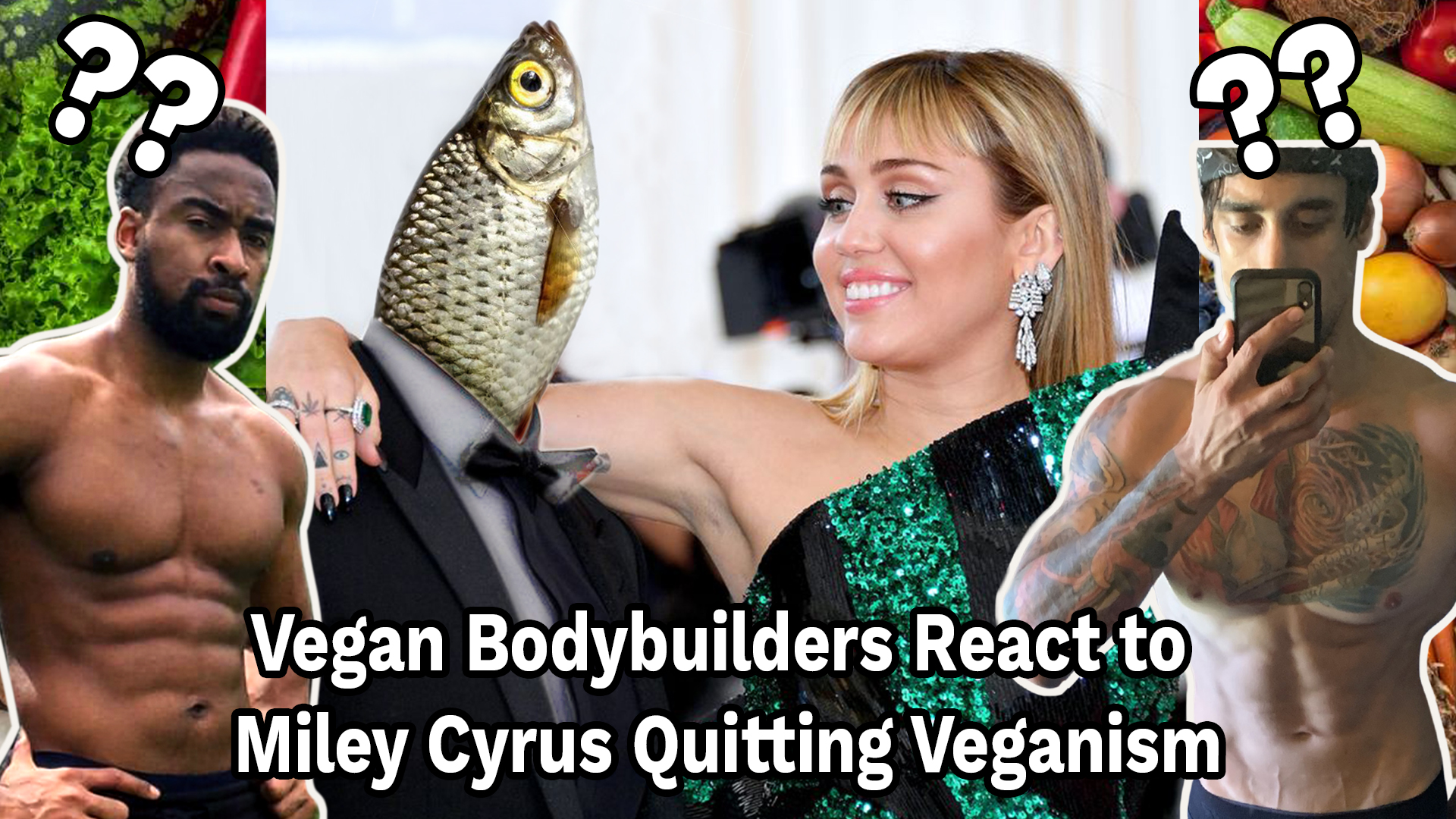 So Miley Cyrus just came out and said that she quit veganism last year on the good ol' Joe Rogan Podcast. Miley was vegan for around 6 years when she quit but do her reasons make any sense? Fellow vegan lifter Julien Desroches and I watch and react to the news! Hope you all enjoy the episode and please subscribe, like, comment and/or share if you did enjoy it!
If you'd rather listen on a different platform, check the show out on Apple Podcasts, Spotify, Google Podcasts, Stitcher, PocketCasts, PlayerFM, RadioPublic or PineCast!
TIMESTAMPS:
00:00 – Intro to Aethix Approach Episode
01:20 – Episode start
02:15 – Cutting out gluten
04:15 – Head injury and Omega 3's
06:15 – Miley talks about rescuing animals, vegan vs plant based diet
09:15 – Did Miley do the plant based diet right? Supplements, vegan omega 3's
12:12 – All vegan bodybuilders are on steroids
14:15 – It's not that hard to do a plant based diet RIGHT
14:45 – Joe Rogan being biased, James Wilks interview
16:15 – Blood type diet, brain type diet??
17:45 – Helping animals sometimes makes it okay to eat them?
19:00 – Drugs and brain issues
20:15 – When exactly did she stop eating plant based? Around time of divorce?
21:15 – "Butter is great for you"
24:35 – Miley says she knows nothing about nutrition
26:45 – Miley thinks everyone is going to destroy her for leaving veganism but maybe 1% of the world is vegan, celebrities giving plant based diets a bad rep
29:45 – Miley eating fish for the first time again and crying
31:45 – Moral agency
34:00 – Veganism isn't just a diet
36:15 – Fat on a plant based diet
38:00 – Fish oil supplements vs. vegan DHA/EPA algae supplements and converting ALA omega 3's to long chain omega 3's in the body
39:30 – Looking up fish oil studies
43:45 – Wrap up
47:35 – Outro
Support The Aethix Approach by donating to their Tip Jar: https://tips.pinecast.com/jar/the-aethix-approach
This podcast is powered by Pinecast.